New Year's Message from the HiiL Innovation Hub Head - East Africa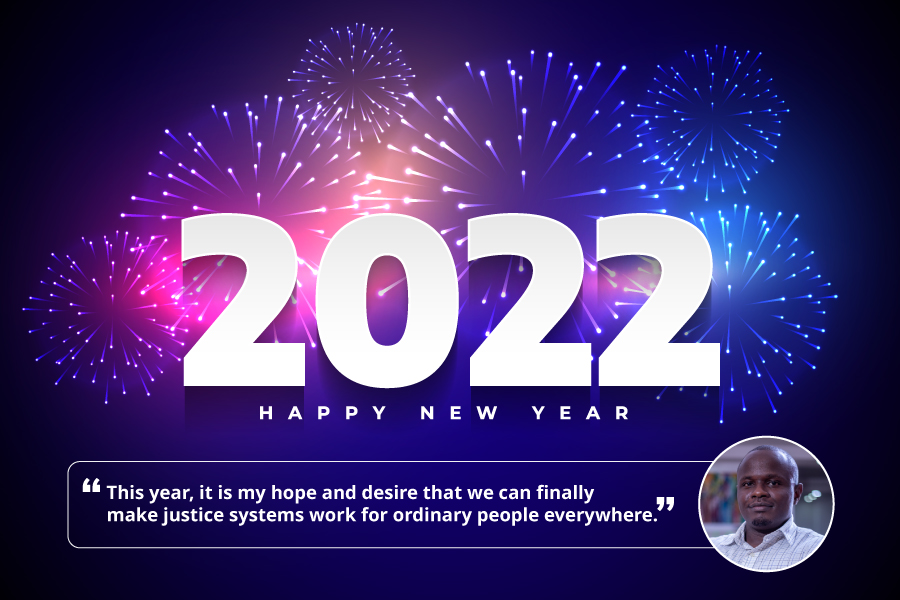 Dear friend,
It is with immense pleasure that I welcome you to a new year. I hope as we embark on this new journey together we may encounter new challenges, new opportunities, and the constant joy of making a difference in the lives of millions of people who are still unable to access justice. This year, it is my hope and desire that we can finally make justice systems work for ordinary people everywhere. That we center them, fight for them, invite them to the conversation and cede space for them to realize their intended outcomes.
Hence, as we tackle the herculean juggernauts of an evolving pandemic, expanding climate crises, and the perennial inequities prevalent in our communities, we must remember that justice – real and impactful justice – remains at the forefront of our efforts. We can only tackle these global challenges by expanding and enriching the justice systems to become more people-centered and user-friendly. Furthermore, we must continue to be steadfast in our commitment to supporting more young people, women, people living with disability, and other minorities. 
As the East African Innovation Hub, this year we have ambitious plans to support more justice innovators across East Africa through our ideation, incubation, and acceleration programmes. These programmes enable us to provide the needed technical and financial support to these emerging justice changemakers. We aim to inspire 75 change-makers and set them on a path of justice innovation; incubate 23 innovators to enable them to test and iterate their solutions with real customers and users, and to accelerate 8 social enterprises to achieve product-market fit as they become sustainable and deliver more impact. At the heart of our work is our mission to empower 50 million people in the region to prevent and resolve their most pressing justice needs.
So walk with us, partner with us, join our community events and if you are an entrepreneur or a justice enthusiast apply to any of our programmes and become the next justler.

Eric Mwangi Kariuki
HiiL Innovation Hub Head – East Africa