Justice and Innovator Events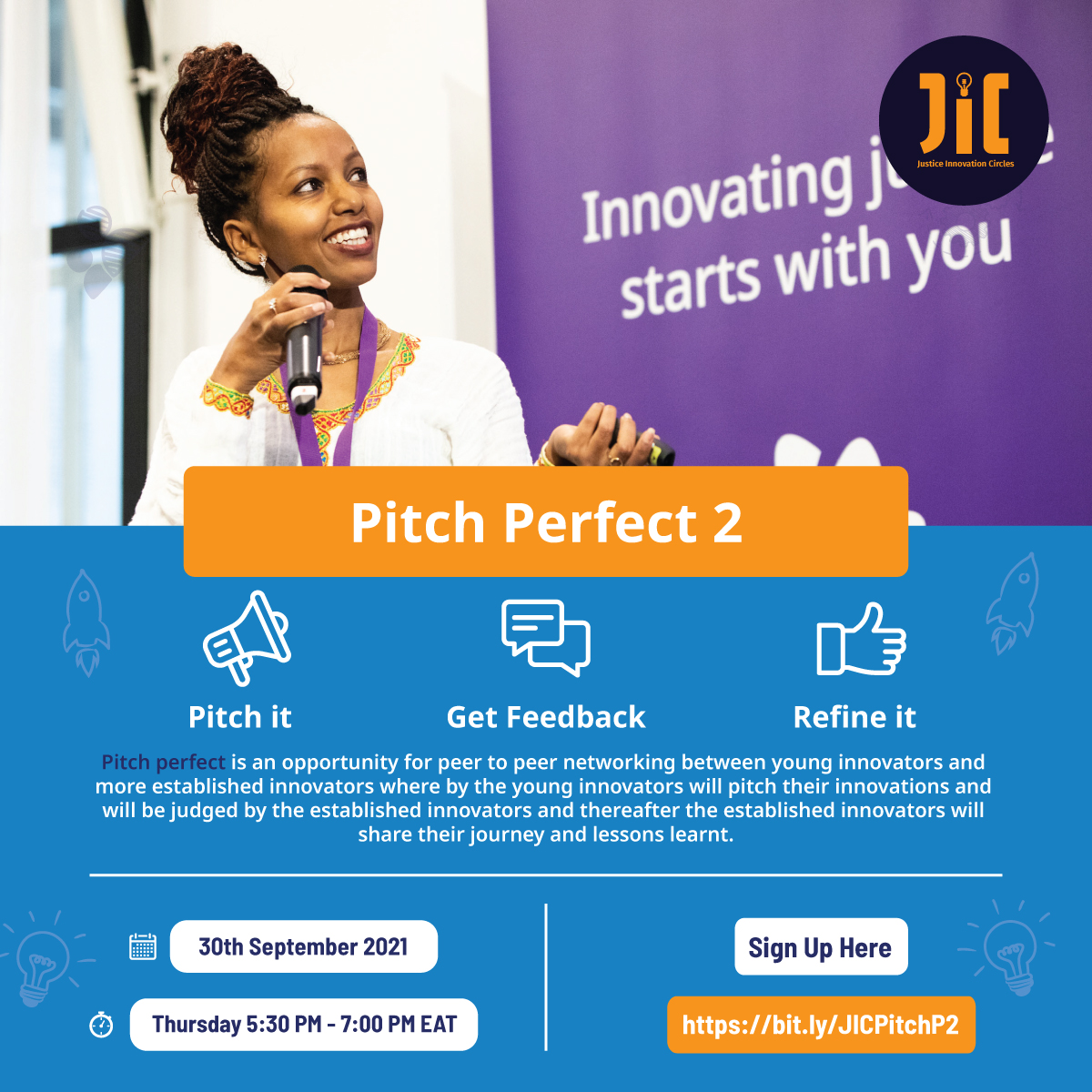 Pitch Perfect 2
The Justice Innovation Circles Pitch Event is a quarterly regional event that showcases justice innovations at the incubation stage which are competing in the Incubation Pitch Event.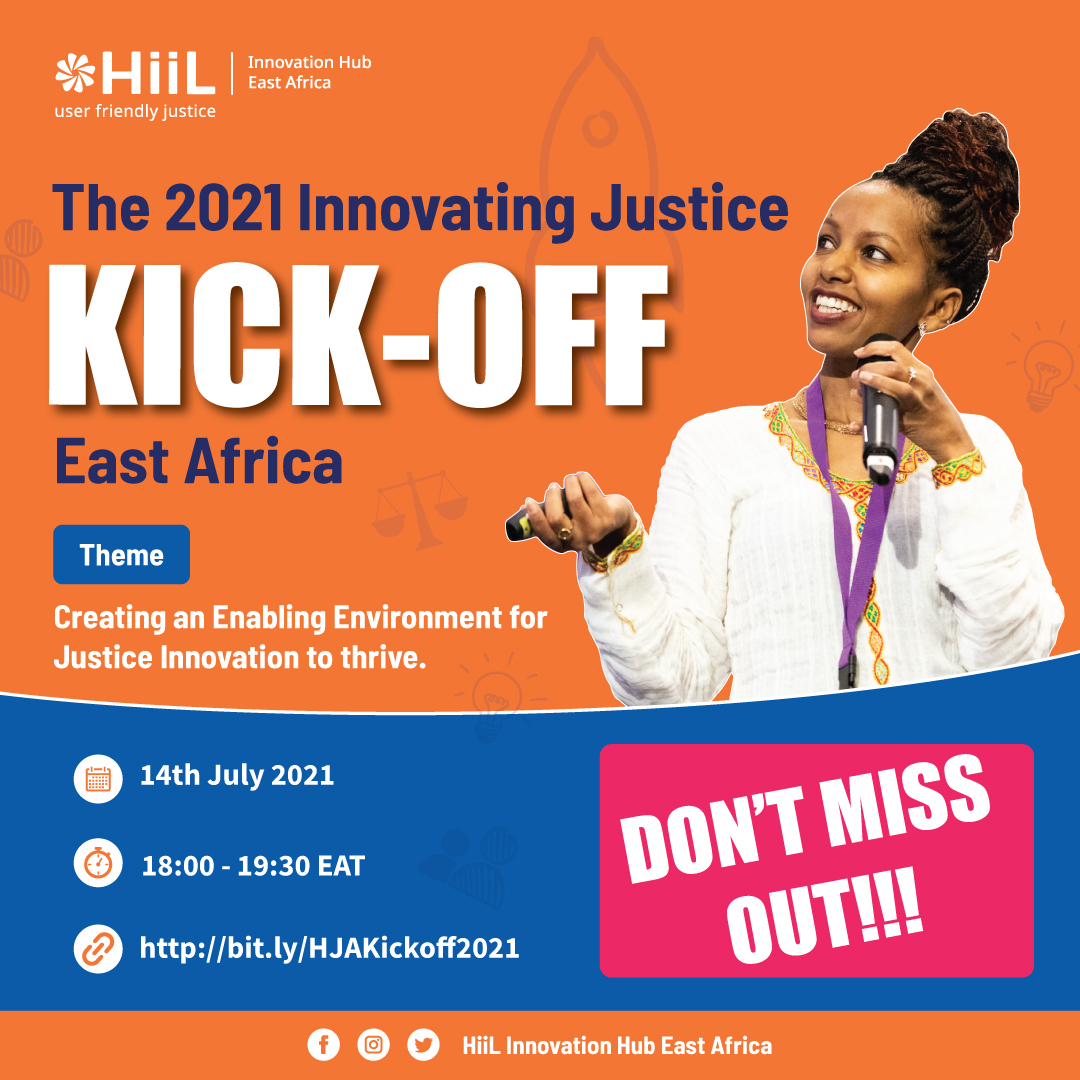 2021 Innovating Justice Kick-Off Event
The Kick-off Pitch Event is an annual regional event that seeks to showcase the justice innovators who have been shortlisted for 2021 Innovating Justice Challenge in East Africa.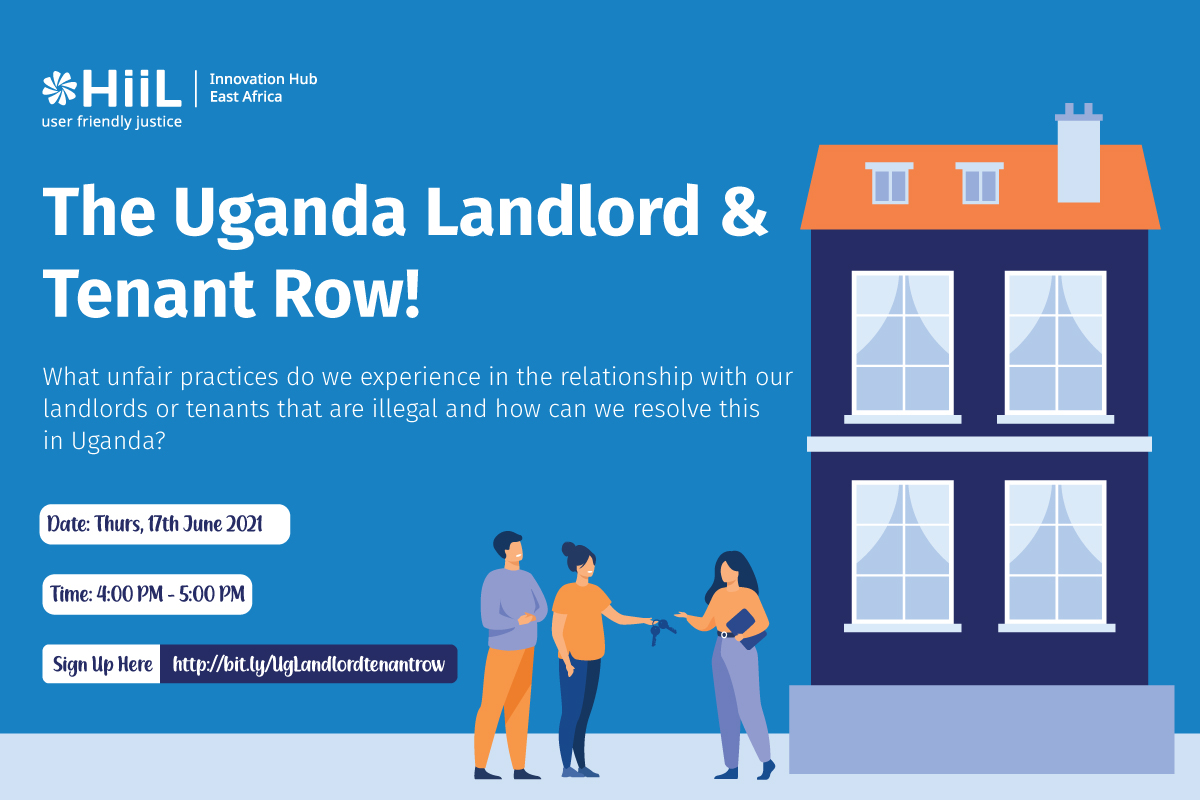 The Uganda Landlord & Tenant Row
What unfair practices do we experience in the relationship with our landlords or tenants that are illegal and how can we resolve this Uganda?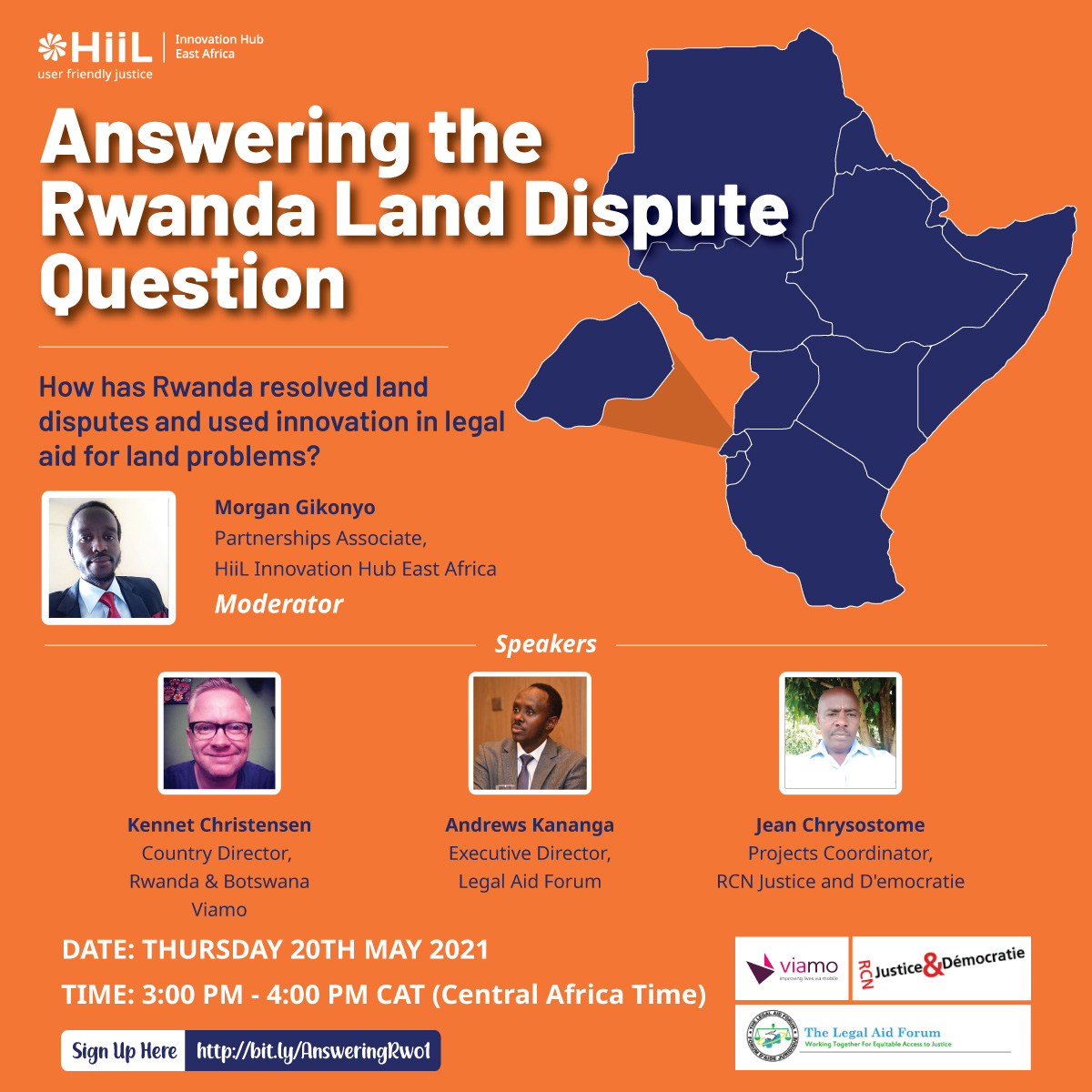 Answering the Rwanda Land Dispute Question
How has Rwanda resolved land disputes and used innovation in legal aid for land problems?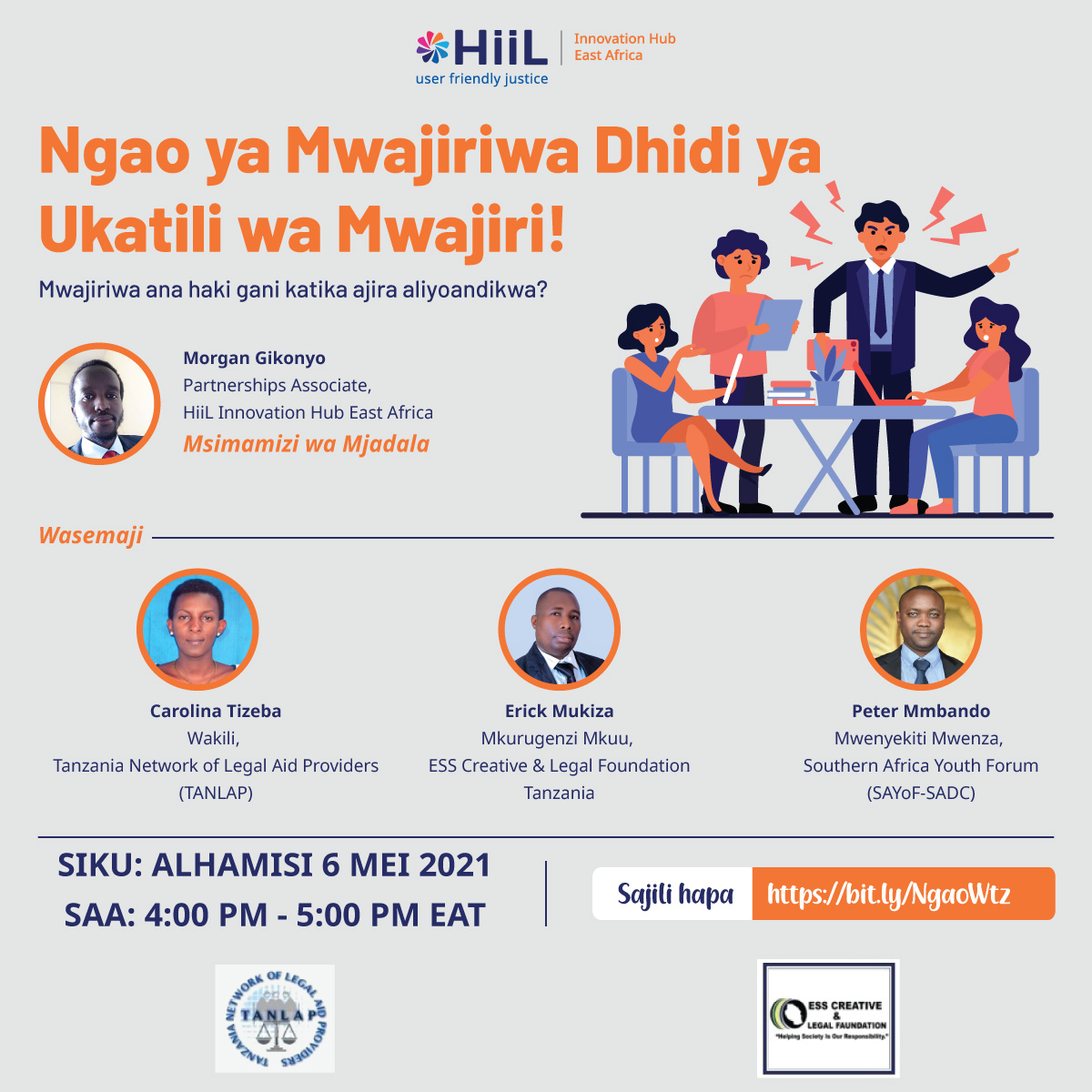 Ngao ya Mwajiriwa Dhidi ya Ukatili wa Mwajiri
Mwajiriwa ana haki gani katika ajira aliyoandikwa?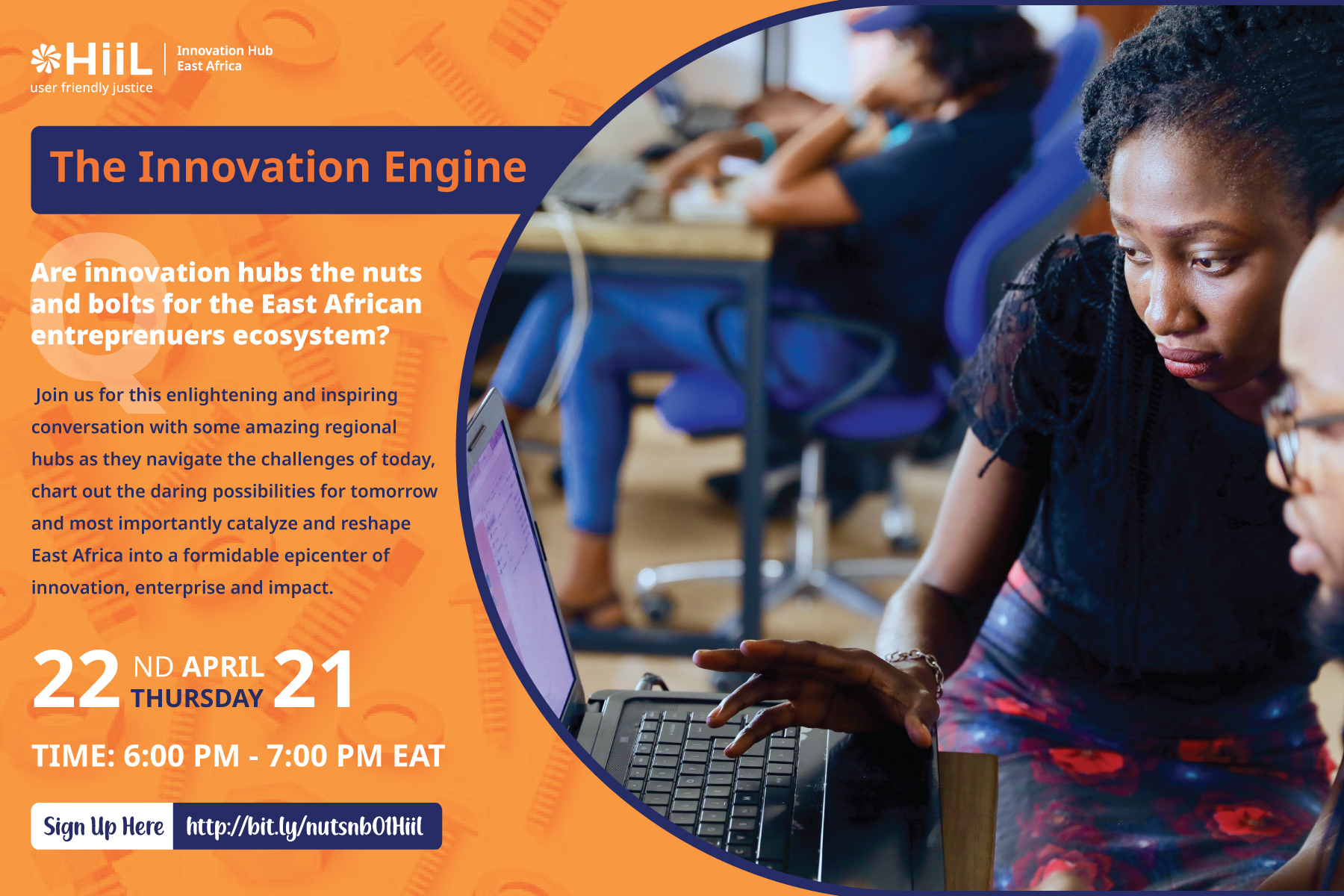 The Innovation Engine
A discussion on regional hubs as they navigate the challenges of today, charting out the daring possibilities for tomorrow to catalyze and reshape East Africa into a formidable epicentre of innovation, enterprise and impact through knowledge sharing, community support and networking.
Pitch Perfect
An event lined up for JIC participant to showcase their products or services by pitching to former HiiL Alumni justice innovators.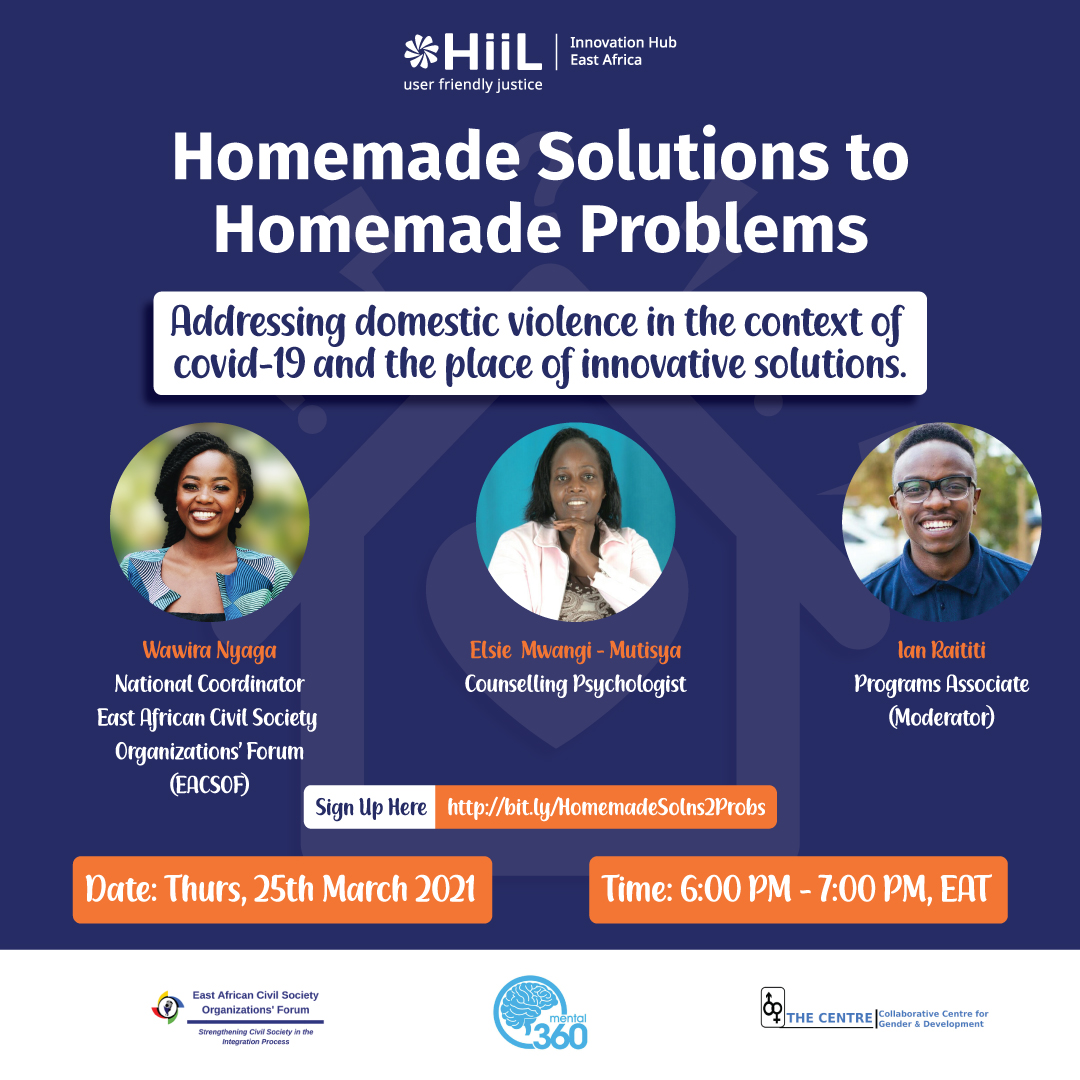 Homemade Solutions to Homemade Problems
Addressing domestic violence in the context of Covid-19 and the place of innovative solutions.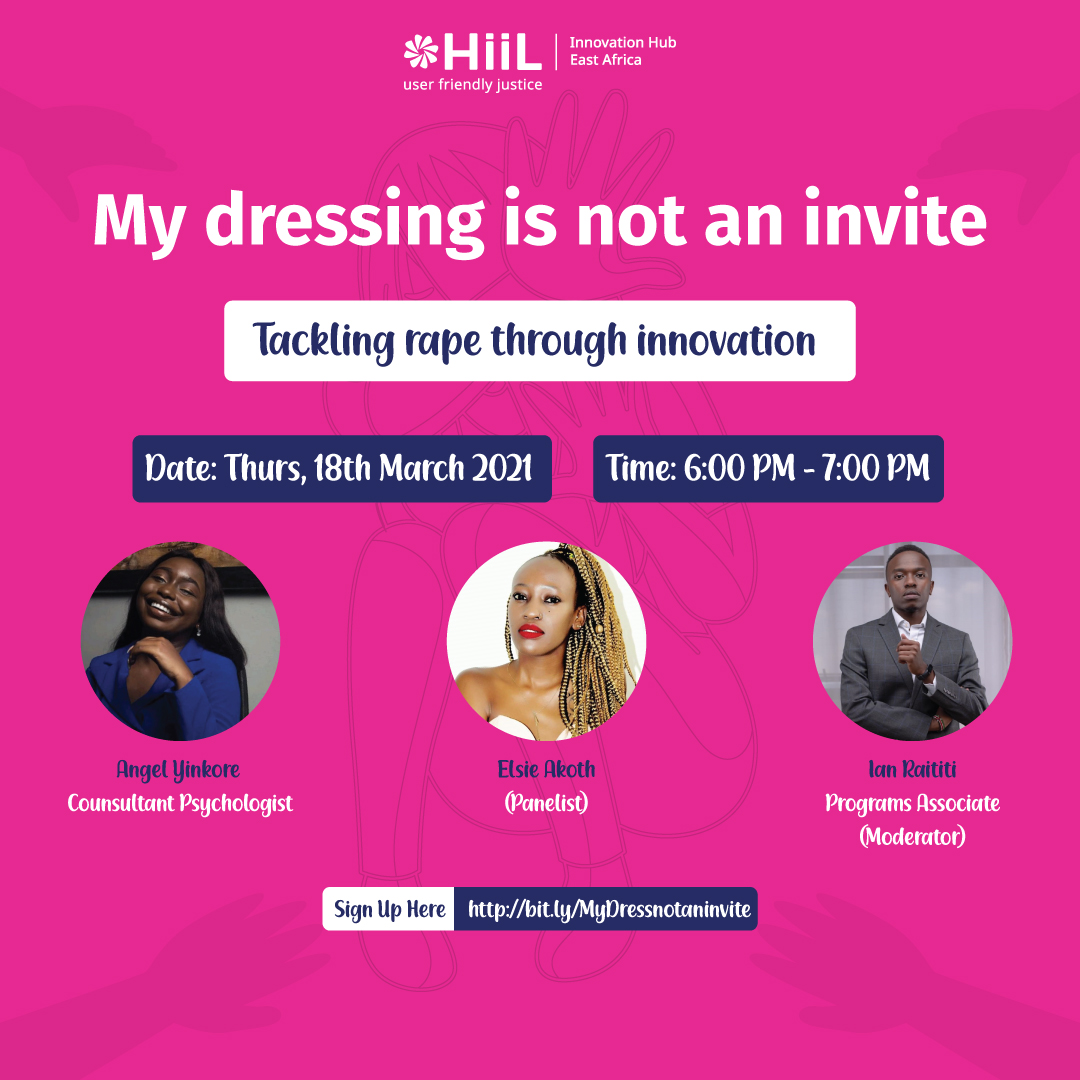 My dressing is not an invite
Tackling rape through innovation.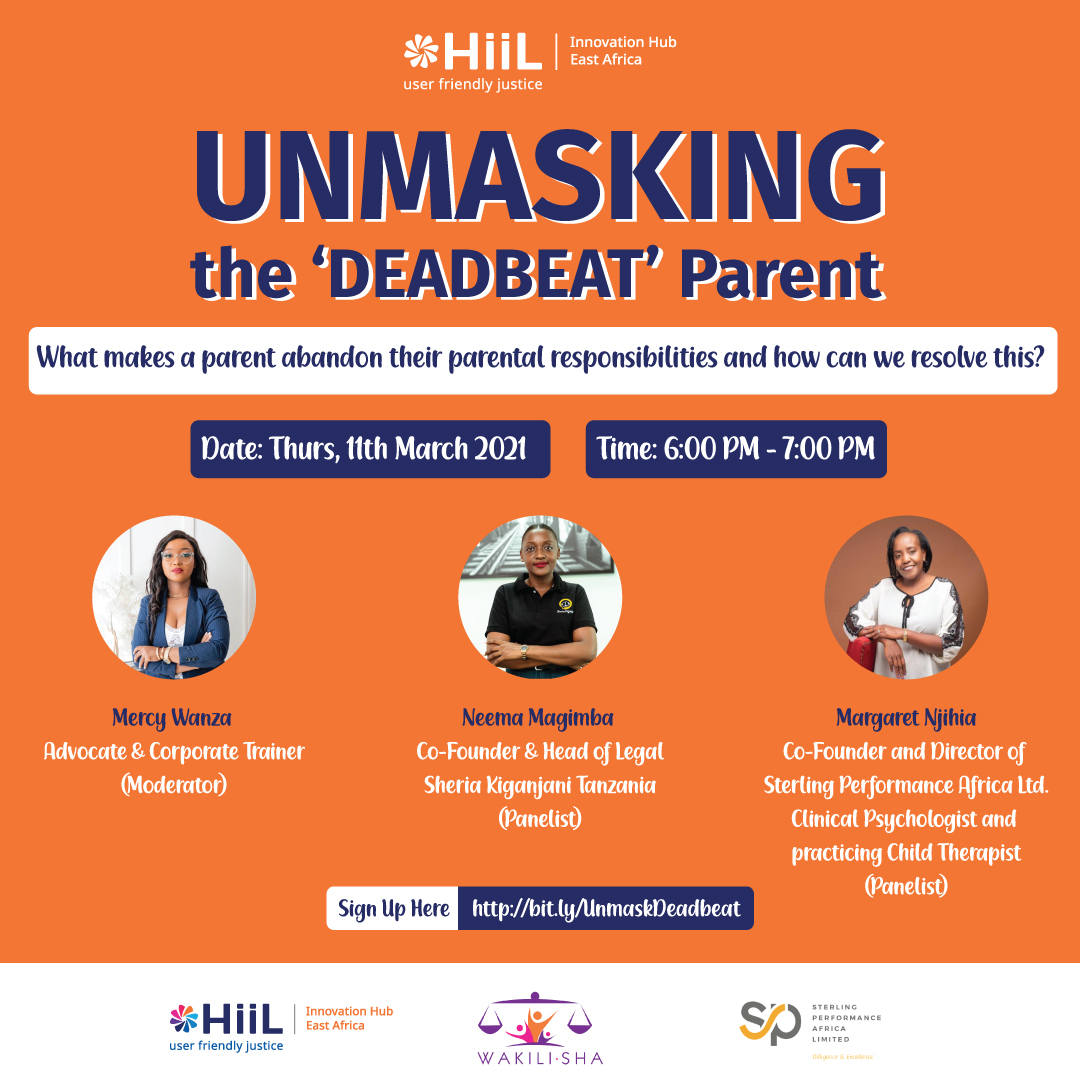 Unmasking the "DEADBEAT" Parent
What makes a parent abandon their parental responsibilities and how can we reduce this problem?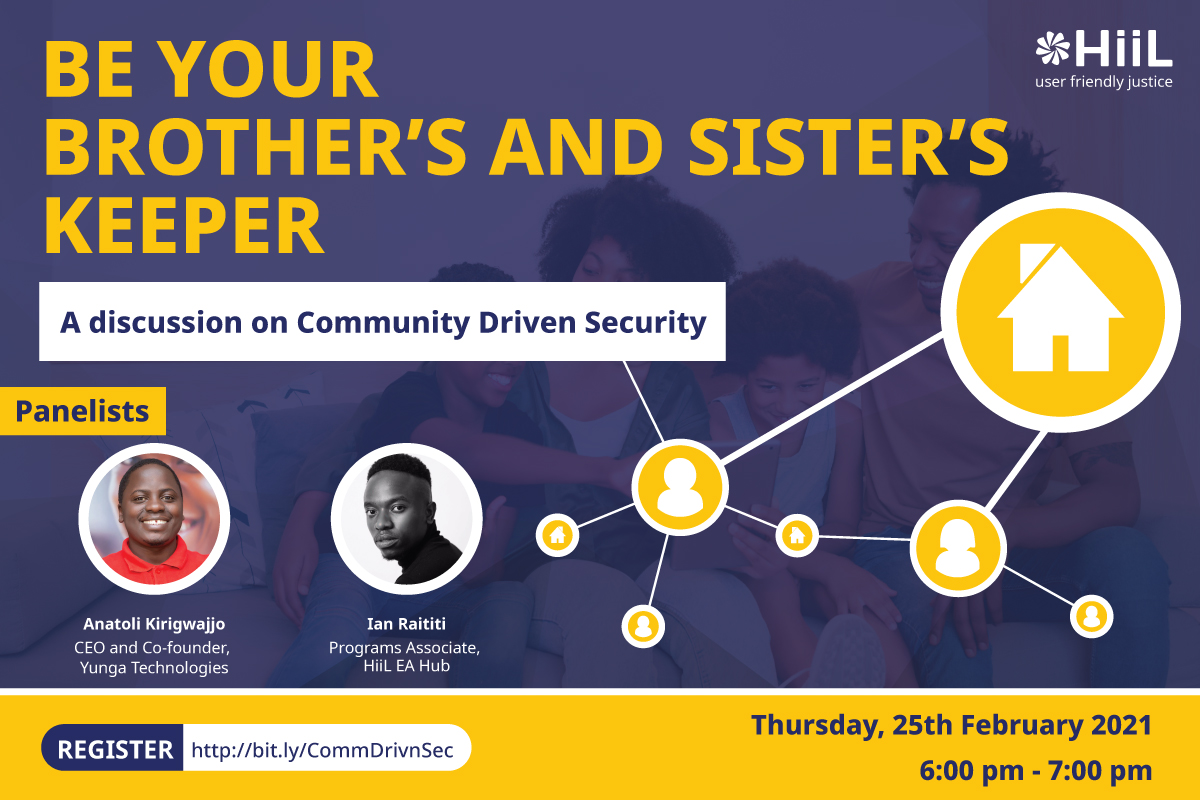 Be your Brother's and Sister's Keeper
How do we encourage locals to be involved in monitoring and initiating community-driven security through relevant government agencies?
Whispers in the Corridors of Justice
How do we save ourselves from enforced disappearances, police brutality and witness threats?
Want to stay up-to-date with all our events? Subscribe to our newsletter: