HiiL Innovation Hub – East  Africa is a non profit organization dedicated to finding and supporting the world's best justice entrepreneurs in East Africa. In collaboration with the Hague Institute for Innovation (HiiL), we endeavor to bridge the justice gap and provide justice that is affordable, fast, accessible, easy to understand and one that delivers fair outcomes. 
Our mission is by 2030, 50 million people are able to prevent and resolve their most pressing justice problems in East Africa.
We believe that in order to have impactful people-centered justice we need to work on systemic, scalable solutions for governments, organizations, and justice entrepreneurs. That is:
Do you want to grow your game-changing justice innovation into an impactful business? Then the HiiL Justice Accelerator Programme is there for you.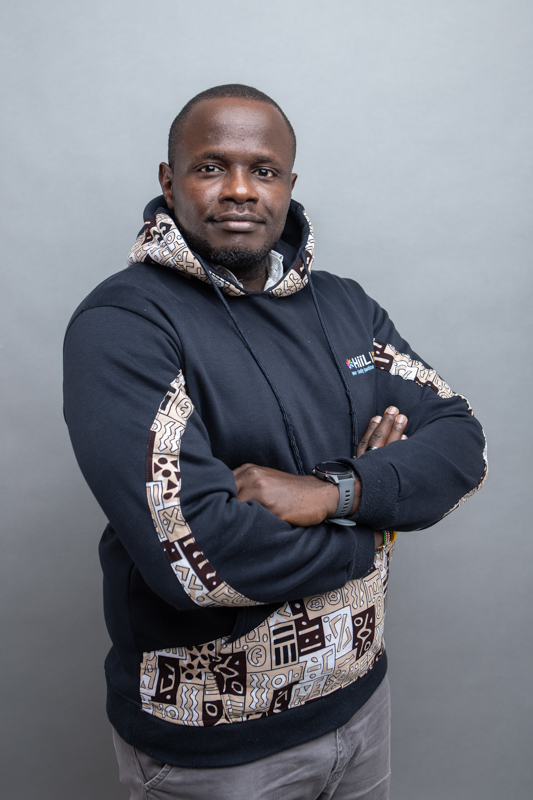 Eric Mwangi Kariuki
Innovation Hub Head, East Africa
We live in a world with immense wants and growing inequalities. Access to justice is the hand maiden to resolve many of these challenges. Hence it is important to innovate, transform and reform how justice works for everyone.
Eric is an experienced innovator who has been supporting social entrepreneurs across East Africa for the last 5 years to solve their most pressing needs in order to enable them to grow and scale their solutions.
Eric holds a bachelor's degree in Business Information Technology and a higher diploma in Human Resource Management.
As one of the founders of The Kijiji, a social enterprise hub based in Nairobi, Eric has seen a lot investment go into the traditional sectors of Health, Education, Fintech and Agriculture with little or no focus in the Justice sector.
HiiL is an opportunity to change this paradigm by centering justice solutions as a key enabler for socio-economic growth and development in Africa and beyond.
Contact info
eric.kariuki@hiil.org
+254 739 798 514
Sharlene Muthuri
Marketing Associate,
HiiL Innovation Hub – East Africa
The best part about working with communities as far as access to justice is concerned, is the endless individual and business growth possibilities that are created,  as a result of the positive impact in people's lives.
Sharlene Muthuri is a poised leader with proven strengths in working with various teams to create cohesive and successful social media campaigns, news publications, and communication strategies. Additionally, she is also a resourceful editor, strategic planner, and decisive leader with outstanding people skills and the ability to motivate and work with a diverse group of people.
She has previously worked with various nonprofit stakeholders over the last few years, where she specified in creating successful strategies that generated significant impact.
Sharlene holds a Bachelors's degree in Electronic Media and a minor in Marketing, from Daystar University and has various certifications in Digital Marketing and Business Analytics.
Notably, Sharlene is also a Correspondent at the Commonwealth Chamber of Commerce, and a Youth Representative at Kenya Medical Research Institute, where she dedicates her skills to building awareness on cervical cancer vaccination among young girls.
Contact info
sharlene.muthuri@hiil.org
+254 799 865 987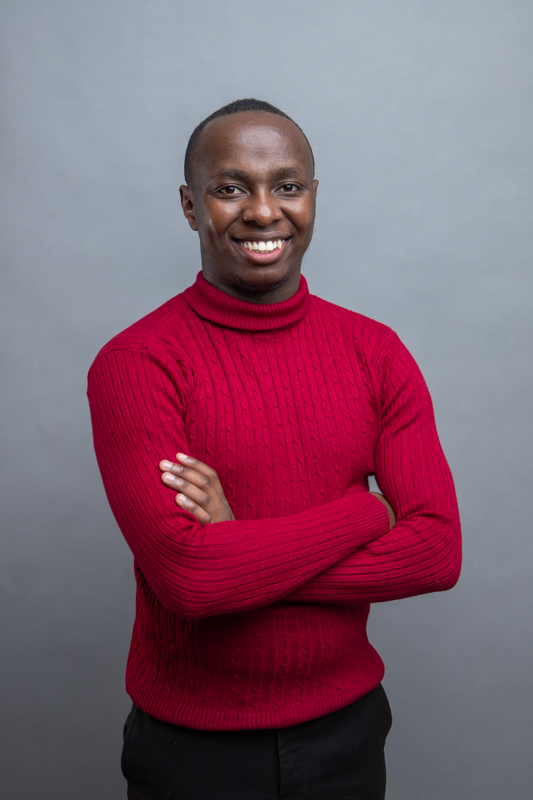 Julius Muriuki
Programmes Associate (KE),
HiiL Innovation Hub – East Africa
A society without access to Justice for everyone is a society where injustice can come to anyone.
Julius is an Advocate of the High Court of Kenya. He is passionate about social enterprises, especially those that aim to improve the quality of life of ordinary citizens. He is professionally dynamic having worked in startups both in the legal and health sectors.
Julius holds a Bachelors's in Law (LLB) and a postgraduate diploma from the Kenya School of Law.
Conceptualizing ideas and scaling up businesses is one of the things Julius derives satisfaction from. He is always reading and brainstorming about the different approaches a business can take to ensure it thrives.
Contact info
julius.muriuki@hiil.org
+254 729 892 631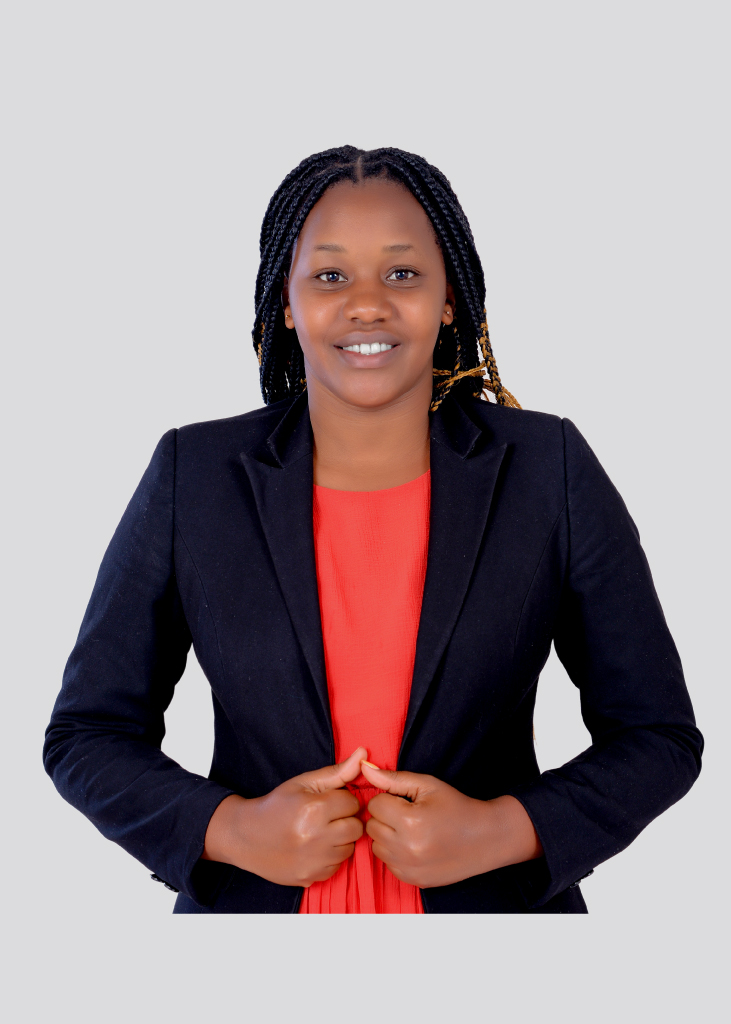 Hope Kamukama
Programmes Associate (RW),
HiiL Innovation Hub – East Africa
When it comes to justice, no one should be left behind, however we still find children and women lacking information on how and where to find justice. Creating people centered justice is the best way to ensure that everyone who seeks justice, attains it.
Hope Kamukama is an experienced Researcher with five years' experience in conducting and leading research projects that target young people and women in small and medium businesses.
She also worked as an Entrepreneurial Coach, training youths and women in her community in entrepreneurship and technology helping them to start and grow their businesses.
Hope holds a bachelor's degree in soil and environmental sciences, and as a founder of Beautiful Brainz, she advocates for girls and young women from vulnerable communities in Rwanda to access education and information about their rights.
Contact info
hope.kamukama@hiil.org
+250 784 157 708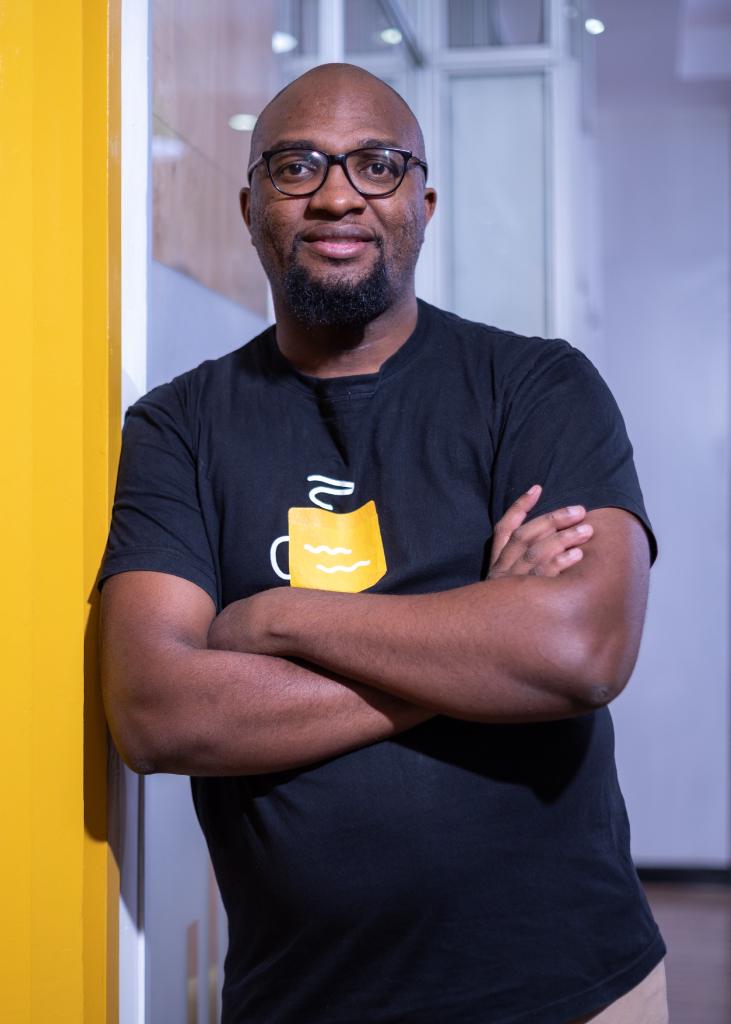 Antony Maingi
Branding and Communication, Consultant
Promoting justice for all and designing for good is the ultimate goal for solving most of the pressing justice needs and problems facing the world.
Antony Maingi is a Creative Consultant specializing in brand strategy and brand identity. He has several years of experience working in digital media and print with areas of interest in photography, videography, and graphic design. He has helped develop brand strategies for several companies and institutions both in the formal and informal sectors.
Antony holds a Bachelor in Commerce, Finance Option, and is a member of the Interaction Design Foundation.
Antony uses his positive attitude and energy to solve user and design problems for clients leaving a positive social impact on people's lives. During his free time, Antony is constantly creating and learning.
Contact info
tony@baruchpress.com
+254 711 636 309