HOW FAIR IS JUSTICE IF IT DOESN'T GET YOU ANYWHERE?
The Justice Accelerator is HiiL's flagship innovation programme that funds, trains and scales a global cohort of justice startups each year. Since 2011 we have supported over 110 startups world-wide.
We recruit through our annual Innovating Justice Challenge, we look for innovative entrepreneurs that focus on:
Do you want to grow your game-changing justice innovation into an impactful business? Then the HiiL Justice Accelerator Programme is there for you.
Globally, our mission is to help 150 million people prevent or resolve their most pressing justice problems by 2030. In East Africa, we aim to help 50 million people prevent or resolve their most pressing justice problems by 2030.
Respect & Valuing Diversity and Inclusivity

– We believe in order to create a thriving and resilient community, all voices and perspectives must be invited to the conversation. We thrive because we are diverse and multicultural.

Courageous Integrity

– We value being truthful, consistent, open, and honest in our decisions and actions. We fulfill our commitments and conduct ourselves in a way that is true to our vision. 

Acting Sustainably

– We act in a way that is sustainable for our organisation and society. Our decisions take into account the needs of future generations.

Demonstrating Excellence

–  We not only work hard and smart but we aim to deliver the highest quality performance in everything we do. Through creativity and innovation, we seek to continuously improve.
Almost two out of three people in East Africa (63%) have had to deal with one or more legal problems. Compared to studies in other countries, a prevalence of 63% is somewhat at the higher end of the scale. This translates that almost 50 million East Africans found themselves in need of a fair and just process for problems such as crimes, land disputes, family disagreements, employment problems, etc.
HiiL works in partnership with public officials, justice sector professionals, entrepreneurs, and investors to realise people-centered justice and help reach SDG16.3 – equal access to justice for all. Through our work, we help justice practitioners to build solutions that allow people to resolve or prevent their justice problems. This means more people can get on with their lives faster, enhancing their well-being and economies.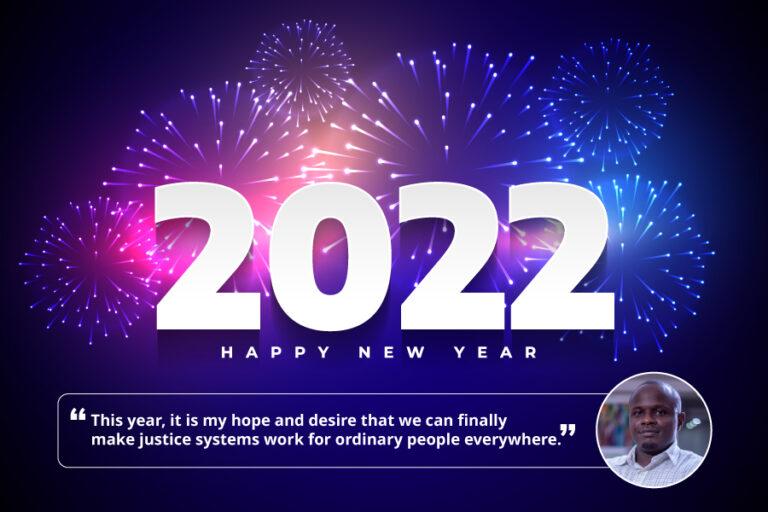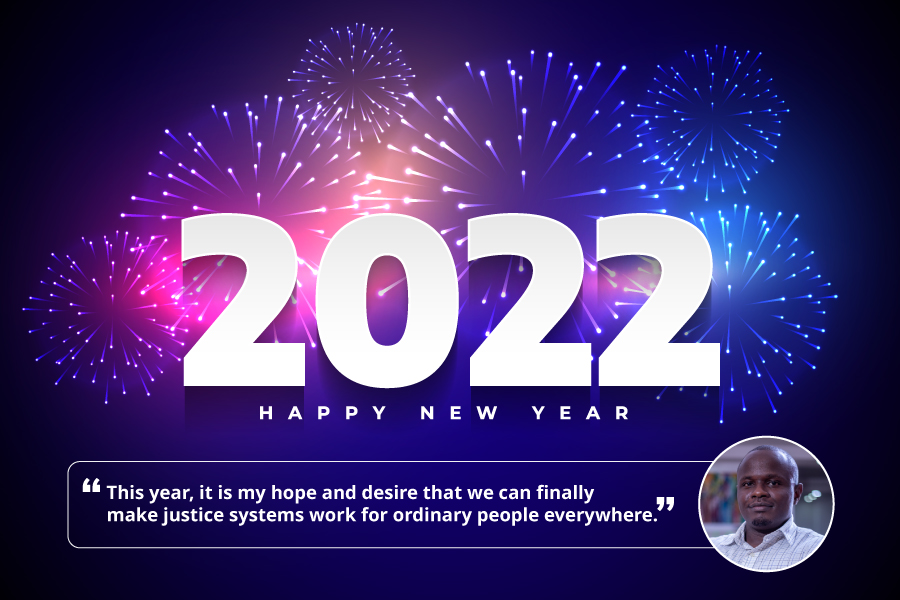 New Year's Message from the HiiL Innovation Hub Head – East Africa Dear friend, It is with immense pleasure that
Read More
Feel free to reach out to us! 
Want to stay up-to-date with our work? Subscribe to our newsletter: